Spring Career, Internship, & Graduate School Fair- Student Information
Welcome to the 2015
Spring Career, Internship, and Graduate School Fair!

The fair will be held on March 24th from 3 PM- 6 PM
in the MAC

A big thank you to our sponsors:
Platinum Level
Gold Level
Emerald Level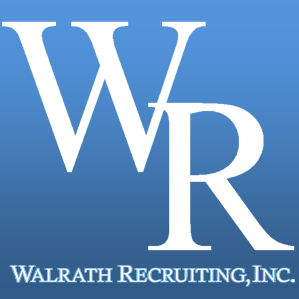 Frequently Asked Questions:
How do I sign up?
You can register in CareerSaint starting on March 2nd. The first 100 students who register will receive a free padfolio, perfect for career fairs and job/ graduate school interviews. All people who attend will be entered to win additional prizes!
(You MUST attend the fair to claim any of the above prizes. NO exceptions.)
To sign up:
- Log in to CareerSaint (https://siena-csm.symplicity.com/students)
- Click on the grey box on the right-hand side of the screen that says 'RSVP to the Career Fair and other events'
- Scroll down to find the Career, Internship, and Graduate School Fair
- Hit the RSVP button.
Do I have to sign up in advance?
No. Signing up in advance will save you some time when entering the fair and will enter you to win the prizes above, but you are welcome to attend without registering.

Do I have to go for the entire time?
No! The Career & Internship Fair runs between 3 PM and 6:00 PM and you are welcome to arrive at any time and leave at any time. We know you are busy with classes, meetings, internships, etc so this timeframe is designed to allow you to stop by whenever it is most convenient for you.
What organizations will come to the fair?
A variety of government, not-for-profit, and for-profit organizations will attend the fair. Graduate schools will also be in attendance. Some organizations will be looking for full-time hires, some will be looking for interns, and some will be looking for both. See the bottom of this page to see the organizations that have registered and the majors/ positions they are seeking- the attending organizations will be updated about once a week starting in early February.
What majors are invited to the fair?
ALL majors and class years are invited! Whereas some organizations seek specific majors for their opportunities, a majority of organizations seek students from ALL majors.
Do I need to dress up?
Yes. Seniors are expected to be in business attire (suits). Underclassmen may attend in business casual dress- no jeans, sneakers, tee shirts, or sweats.
Do I need a resume?
A resume is not required to attend, but if you are seeking a job or internship, you will need a resume.
What should I expect?
Do your homework on the organizations that will be attending so you know who you would like to meet with beforehand. Then expect to have just a few minutes to chat with someone from that organization.
Why should I attend?
The career, internship, & graduate school fair is a GREAT way to learn more about the variey of opportunities available to you as an intern, full-time hire, or graduate student. The organizations in attendance are specifically looking for Siena students and want to meet you! Additionally, many of the organizations have donated gift cards, so you can win a prize for attending!

I want to work/ intern/ go to grad school outside of this area. Should I bother attending?
YES! Many of the organizations will be local, and many others will be offering opportunities outside of this geographic area- some nationwide, others at specific locations. Check out the list of attending organizations below to see!
Attending Organizations
Positions Organizations are recruiting for at the 2015 Spring Career, Internship, and Graduate School Fair
Have additional questions? Stop by the Career Center located in Foy Hall, or e-mail us at careermail@siena.edu.